• Sweet Cyclinic skinsuits arrived, which Aiden and Anna debuted at 2010 Singlespeed Nationals. So aerodynamic and performance enhancing were they, that the duo took out line honours making them Mr and Mrs Singlespeed Aus 2010. A hilarious experience, by all accounts!
• State championships was run and won at the technical Mt Crosby race track, hosted by
Kenmore Cycles
, with Aido and Anna taking Elite line-honours. It was a tough race, with 200m of climbing per lap (putting this in perspective, the Beijing Olympic course had 55m per lap...).
Cyclinic was out in full force, with Donna Dall stepping up to the elite challenge and taking out third, and 'the hot noodle' Glenn Stewart taking out second, proving that age really does matter! Furthermore, old mate 'I don't race' Christmas Singlespeeded his way to a Vet's title.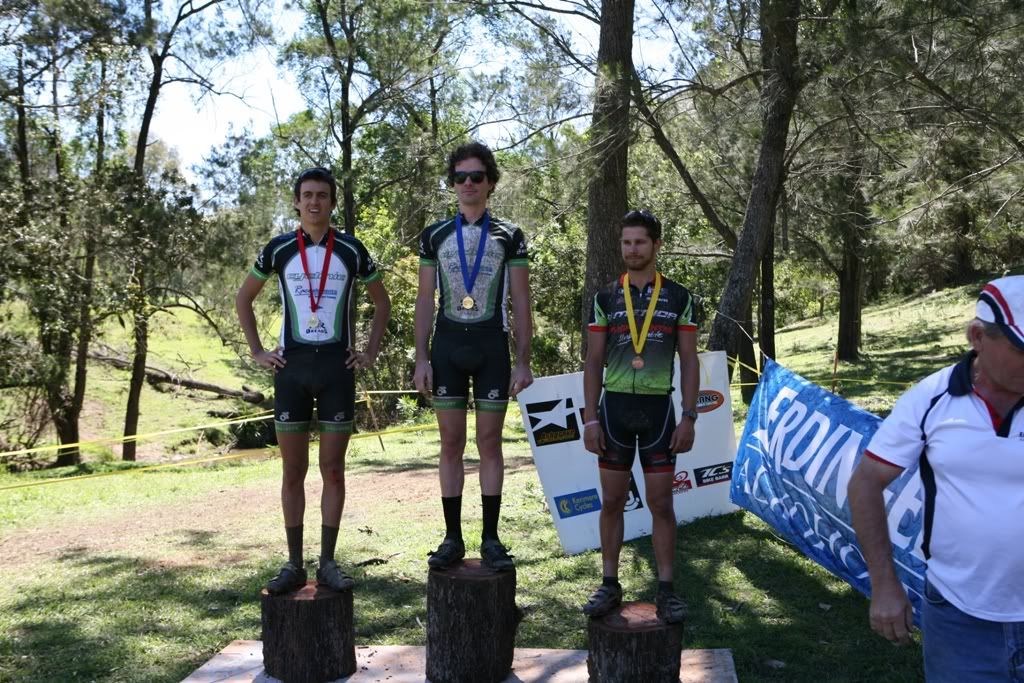 Glenn and Aido, flying the flag! These guys could teach you how to shred trails at Cyclinic!
• Cyclinic riders are presently prepping for the upcoming 2010/2011 MTBA National Series, with the first round at You Yangs, Geelong kick-starting the series on 21 November, stay tuned for details and updates!
For more information on Cyclinics, please email
rlcsport at yahoo dot com
or call Aido on
0411 805 805.